Using Twitter to find a new senior Finance Role
Most senior finance people are creatures of habit and use one of the top financial recruitment sites to help them find their next job, either that or they sign directly with agencies which is broadly the same approach, the agency route is of course very successful for the huge majority of candidates, occasionally an opportunity may also come along via contacts with an Audit firm, but there is a new growing avenue to explore that of social media.
Now the key issue to understand with social media is that you can't sign up on day one and receive a stream of jobs and interview opportunities how is works is instead through the power of networking and that your posts or comments are published on the news feed of your followers. You can find really good opportunities through this approach and these are roles which are not advertised openly otherwise.
Here is the approach, create your profile and slowly begin to follow influencers in your industry niche, a percentage of people you follow will you back out of courtesy, others will take time to cultivate as contacts.
Now if you are using Twitter as your main platform you need to Tweet regularly interesting posts or share the posts of others known as re-tweeting then in time by repeating this approach your network will grow.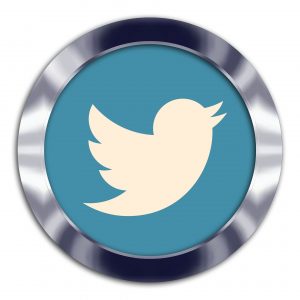 When the time comes for you to find a new role you now have a network ripe for approach, start sending tweets out highlighting how you are looking for a new challenge and you will be surprised at how positive a response you get.
The secret is of course in the list – the money is in the list as the old adage goes, the longer and better your list of networked connects the more chance and opportunity there is for your message to be in front of the right person at the right time.
I've built successful twitter accounts up for businesses or politicians in the past so I know that this approach known as "win friends and influence people" does work, you just have to prepare and be dedicated enough to spend time developing this as a channel.
Social media of course has a fun side also, it is interesting to interact with others in this way and there are always amusing stories or industry news doing the rounds so it is a valueable addition to your contact base in any event.
I've used Twitter as the focus of this blog post, but a similar approach and logic equally applies to other platforms such as Linkedin, they all can play a role and each has their own benefits.
Twitter is more something of a mixture as a social media platform it combines the consumer interaction that facebook has but also matches businesses that are outreaching with their services. It does work for Portfolio Finance Directors but you have to build a network that are interested in your services and find topics that are engaging are helpful, whilst attention catching for the visitors.
The main challenge is building up sufficiently targetted followers, as your posts appear in their news feed. If you don't have followers that match your topic your changes then depend on how your # tags are rated by Twitter and that then limits your chances of gaining traction. As with all of these social media platforms you need to invest, or hire a team member who invests a lot of time in developing your channel, which you can then exploit to leverage and gain roles for yourself. A lot of time does mean hundreds of hours of focussed work, so be prepared and be in there for the long haul, twitter can really make a difference to your business and service.
Twitter Tip #1
You can schedule and host a Twitter chat to engage your followers, discuss a topic, create a sense of community, and ask your audience for their opinions or input on something you're working on.
To host a chat or TweetChat as they are known, you'll need to choose a topic, set a time and date for the chat to occur, and create a hashtag for the chat. You can share this information with your followers in a tweet, on your website, in your Twitter bio, and wherever else you choose.
Everyone who wants to participate in the Twitter Chat should then be able to view all responses, questions, and comments regarding your topic of choice by searching your unique hashtag, as well as sharing their own comments and thoughts by adding the hashtag to their tweets.
Twitter Chats promote interaction and engagement on your profile and get people talking about your brand. It also creates a more personal experience between your audience members and your business.
Good luck and if you are a candidate reading this and looking for Interim, Perm or Portfolio Finance Director work, then reach out to us today. We are also always looking for new clients across the West Midlands and London areas, get in touch today and let us help your Recruit a Finance Director for your business.
Twitter Tip #2
Twitter ads are a great option if you're using different types of tweets to achieve one goal for your business. It's ideal if you're looking to grow your base of followers and brand awareness significantly through the platform.
Your business can decide between different objectives when it comes to your Twitter ads as well as audience targeting for your campaigns. This decision will impact the price you'll need to pay to run your ad.
We can recommend watching Neil Patels video on how to drive more traffic from Twitter.
Neil is one of thes best respected SEO professionals around.
About FD Capital Recruitment
FD Capital are a niche senior finance recruitment network of Finance Directors and CFO's working together with professional recruiters, we have been active in the senior financial professional recruitment niche since 2018 and are based in Great Portland Street, London. Our work is split between Part-Time, Interim and Permanent roles, around 50% of our portfolio is currently part-time, though interim and perm roles are growing faster currently. Many of our team are SEO professionals as well as being Accountants.
We are always looking for new opportunities for our team, so if you need a Finance Director or Chief Financial Officer for your business either on a Part-Time, Interim or Full-Time basis, make sure to reach out to FD Capital Recruitment today.
Since 2021 we now have team members in Oxford, Leeds and Bristol, so we can now more fully support those and their surrounding areas.