Supporting an Orphanage in Ukraine January 19, 2019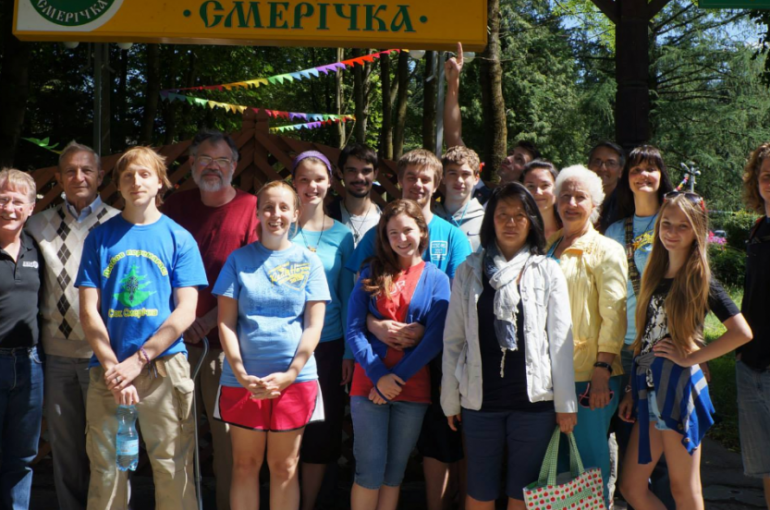 For the last three years we've been supporting an Orphanage in the East of Ukraine, the conflict with Russia doesn't make headlines in the West any longer, but it does continue and the are casualities daily, the hidden side of the conflict is that many children end up loosing both their parents, and as Ukraine has a very limited social security support system, then so many children end up in Orphanages.
About Ukraine
Ukarine is an Eastern European country boarded by Russia, Belarus, Poland, Slovakia, Hungary, Romania and Moldova. It has a population of around 41million if Crimea is included. Ukraine gained its independence in 1991, following the break up of the former Soviet Union.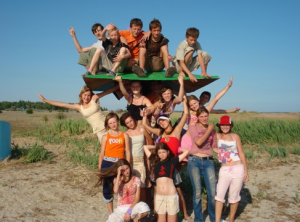 The actions of the former president gave rise to the protest known as Euromaidan and that then led to the annexation of Crimea and the subsequent war in the Donbass area.
Whilst Ukraine is a developed country it is amongst the poorest in Europe, it suffers very badly from poverty related issues and corruption. Education is corrupt which means qualifications can be obtained falsely via payment. This then means that professionals such as Doctors, Accountants, Engineers and laywers are potentially not properly skilled to perform their professions.
The challenge the country faces is that these are deep seated issues which are not easily overcome or resolved, the politicial system is similarly corrupt and therefore the incentive is for things to continue as they are rather than be reformed. There are some positive moves towards change which are being actively encouraged by the EU and Western Governments, but these are meeting strong resistance from Russia and its proxies.
In 2016 Ukraine signed a free trade agreement with the EU, this is a really positive development as it means that there is the potential for Ukraine to pivot its economy away from Russia, and to embrace the EU and international markets, if the conflict can be resolved and Ukraine is allowed to join NATO then there is considerable potential for the Country to lift itself out of poverty, its people are well educated and hard working
The conflict in Ukraine
The war is presented as being an internal struggle between separtists and the Ukrainian state but the reality is that its a Russian intervention that the West doesn't want to confront, its hard to understand why the UK media, that usually makes so much out of conflicts in the Middle East doesn't find any interest in reporting on the daily shootings and provocations that occur in a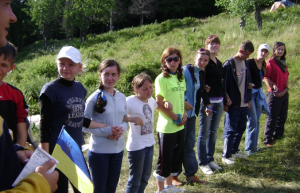 mainland European state, the same lack of coverage is apparent within EU states which have limited their responses to sanctions against a small number of individuals, until dramatic sanctions are imposed such as cutting off Russian oil and gas or the Russin access to Western Financial markets then this conflict will continue and continue, and sadly other states will be threathened in the same way.
It really is great though to be able to support the work done by Agape, the charitable foundation we support, as a company we mostly send childrens clothes, toys and of course money, and they kindly send back pictures so I know what we send, ends up where it should do. There are many less an reputable charities and organisations in Ukraine and the ones close to the conflict areas can end up diverting funds to the elements in the East that are causing the conflict in the first place, so its important to be careful with who you deal with.
Contrary to the news stories the situation in Ukraine is very much about Russian interests and there really is no sign of a end to this conflict. The economy is in bad shape and the Eastern part of Ukraine suffers the most due to the Russian occupation and loss of industry. Russia wants to keep things this way as a means to block Ukraine from moving to join Nato or align itself closer to the EU. As is often the case its children that suffer the most from conflicts, and the impact on them is then lifelong. Having spent time in Ukraine personally I can see how it would benefit from the resources and better financial and organisations disciplines in the EU, so its a real shame that Ukraine is being blocked from reaching their potential. I am not a fan of the EU at all but I can see its benefits for the Eastern European countries that have joined or who seek to join.
The children in the Agape Orphange are well looked after and the charity has a good network of supports in the USA, who regularly send people over to help and support their operation in Ukraine. The Agape Orphange network however does do really valuable work.
Besides its direct work with children in the classroom, Agape Mission has taken on an important role in providing their material needs. The orphans are frequently without even the base necessities: personal hygiene products, underwear, and school supplies, not to mention toys. There is very limited support provided by the Ukrainian state, which means Agape Ukraine and similar charities are reliant on donations and international support.
They strive to provide each child personally what he or she needs. We send shoes and clothes, school supplies and hygiene products. Agape provides the orphans everything they need for school: clay, markers, and colored pencils. At each lesson the children receive a cookie and candy. Besides this, each orphan in the orphanage receives a gift on his or her birthday, at Christmas, and at Easter. Without the care of Christians, these orphans would never see any of this. The result of these efforts is that these orphans open up.
Hopefully you will consider supporting their work also, we do support other projects at FD Capital including Beam the homeless London charity, which aims to help people to help themselves by training for a career or re-skilling for work, they can then move from the streets back to normal lives.
It always feels good to put something back into society. Working with FD Capital means you are working with an organisation with a social conscience.