Using YouTube to promote your business or website April 2, 2019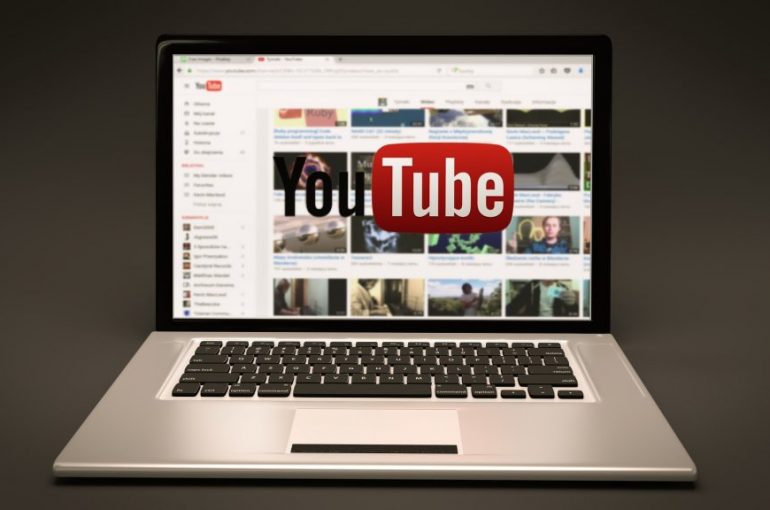 Using YouTube to promote your business or website
Youtube is a great media for promoting any topic or business, however it is often mis-understood by business people including those in the recruitment sector who seem to believe in the principle of "build it and they will come", it would be great of course if that was the case and you only needed to record a short video to ensure instant viral success on the web.
Lets dive right in an take a look at a real example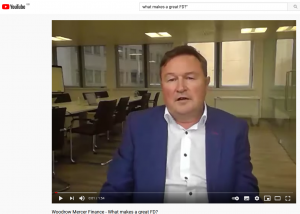 Here is a typical example A video about "what makes a great FD?"
Note how the page views are only a tiny 84 after 9 months, and that includes the views of the video by the presenter himself and his colleagues!
So what does that tell us?
It says not everything works on youtube!
Now lets look at a different example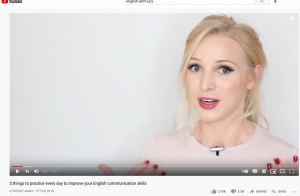 Do you notice an increbible difference? 1.1million views in 3 months?
Why such a difference? Of course the topics themselves are very different learning english for free is always going to get more traction that what makes a great FD? But it is not just that. Lucy Earl the lady behind English with lucy has built herself a very active Youtube channel with a huge subscriber list, an amazing 1million + , so every new video she uploads now triggers a notification to her followers who then visit to view her latest videos. The views are driven from her subcribers list not via searches.
The difference is she has built a list of subscribers interested and focussed to her topic, and so many other youtube success stories are likewise built around followers, unless of course you are a celebrity or artist, in which case users are searching for free ways to listen rather than stumbling upon content. The principle is much the same, success stories are based around fans either actual subcribers or phyical fans / listeners around the world, and not as many think simply as a result of the existance of Youtube.
Of course Lucy is more engaging as a presenter and the audience for learning English is a global one, so the potential target audience is very large, but the points are still valid.
Using YouTube
Also content performs on sites like youtube because it is linked to from external sites, much in the same way as a page on a website will perform better and higher in Search Engine Results Placement (SERPs) the more quality sites link to it. You can learn about the importance of link building to websites and how they rank on Google by reading the following blog post. We have also posted recently about how to get traction online.
It is much the same as any internet based marketing effort, you need to put in a large effort to build up your followers, then put out content that engages with them in interesting ways. Creating a video is just the start of the process the big task and to what the majority of your time should be invested into is marketing that video to help it reach its full potential.
Additionally the length of a youtube video is a factor because Google rewards pages that have good user metrics, being high time on page, good click through rates and low bounce rates.
So the lesson to learn from Lucy and other success stories on youtube is as follows:-
Videos need to be interesting, compelling and reasonably long to give good user metric scores
Posting a video is just the beginning you need to promote it in the same way as a webpage needs to be via social media, link building and marketing of all kinds
Build a channel and build your subscriber base if you want to drive traffic this way
Hopefully this article gives you an insight into the hard work that is required to make a success out of youtube.

If you are an E-Commerce business then why not talk with us about hiring a specialist E-Commerce FD? Here at FD Capital we have a wide range of Finance Directors each with their own specialism, to get an understanding of the areas FD Capital covers please review the following pages to see the disciplines currently on offer:-

Using YouTube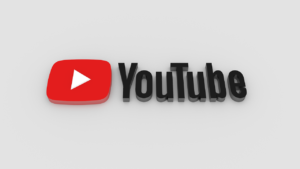 Hopefully you can see that we are a niche agency and specialist / boutique finance house offering recruitment but also professional solutions through executive recruitment.
If you are a candidate with expertise in any of the above disciplines or an active interest in breaking into them, please reach out for a chat with us today, we are always looking for additional skills to add to our database. There are a growing number of financial professionals with knowledge and expertise in online-marketing if you need that skill set reach out to FD Capital today.
We are always interested to hear from new businesses, if you are an SME based in London or the West Midlands then we are keen to speak with you, we have a lot of experience with PE Houses. We specialise in Finance Director and CFO Recruitment.
Our main locations at present are
Part-Time London FD's We cover all of the areas within the M25 and the Home Counties.
Part-Time Birmingham FD's We cover Birmingham and the West Midlands, Shropshire and Cheshire.
It is always worth talking with us if you have a need for a role outside of those areas or you are candidate that doesn't mind commuting or staying away some nights per week.
From time to time we have roles for FD's that we can't handle within our network, keep an eye on our Jobs page as we advertise roles there regularly.
Our YouTube Channel
We now have our own FD Capital Youtube Channel, here is one of our videos
Whether you are looking to recruit a CFO or you want to apply for a position as one, then FD Capital Recruitment is the prefect choice for you. Finance Director and Chief Financial Officer Recruitment is all we do; our specialist team have many years of experience working with businesses and their owners to find the right CFO for them. We offer a bespoke service, so whatever your sector or your location we have the network and expertise to find the right candidate that fits your needs.
This can be found syndicate as follows:-
Rumble – A popular video sharing service
Bitchute – Another great site.
Vimeo – The second player in the market after Youtube.