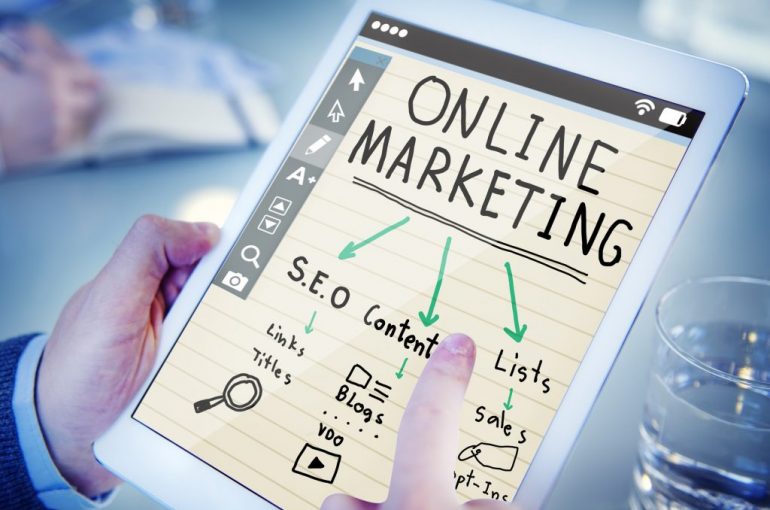 Domain Authority and its importance for SEO
I used to own an run a couple of successful Ecommerce / Search marketing businesses. I built up these businesses at the same time as building up my knowledge of Search marketing. I find that knowledge of great value now as I work as a Finance Director because almost every business I get involved with is not making the most of their web site and its potential, which I guess is a statement that could be made about every business and website. However most businesses I deal with have very underveloped sites!
A concept that is helpful to learn about is known as Domain Authority and a related concept Page Authority. The idea is that ever domain name is allocated a score by Google the leading search engine, based on the strength of sites linking to it, this concept has been developed by Moz, who run a great community and have created an Analysis tool which is believed in the SEO industry to closely model the google algorithm, their website is known as Moz.com. I am a member of their community and you can find my moz profile here. What the team at Moz have done is built a tool that helps you determine how authoritive a domain name is, and the related concept of page authority for each web page within that website. That score has value because with it that then tells you how likely a page or phrase is to peform on Google.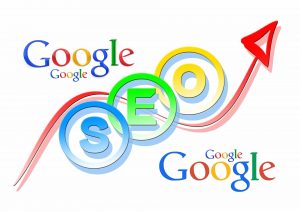 A domain with a high DA score will rank above those with lower scores, everything else being equal. DA scores range from 0 to 100, with 100 being the highest.
Domains with a score of less than 30 are consider weak, those in the range 31-60 are medium and those with 61-75 High, there are very strong sites with scores over 76, but these are amongst the strongest sites in the internet, examples include Google itself whose score is 100, Facebook, Amazon and the like.
A websites authority passes through links (known as backlinks) so when a site links to your domain, some of its authority passes to your site, so it therefore follows than the more links you have from high authority sites, the higher your own domain names authority score becomesm and hence the better able your site is to perform in the Search Results known as SERPS (Search Engine Results Placement). For this reason there is an active marketplace on the internet for online marketing, a big part of which comprises building backlinks. There are different approaches used, the reputable ones who attempt to follow Google's guidelines and blackhat ones who follow any approach to get results. Only whitehat approaches work in the long term, as Google constantly gets better and better at identifying attempts to came to manipulate their system.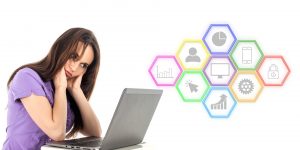 Only on topic links actually help a website perform but using the moz tool is a great way to focus your efforts on to building links from sites that actually "push the dial".Domain Authority and its importance for SEO
To get better results you need to actively build high quality links to your website, that believe me is no easy matter and it is a whole industry and world in its own right. However success will never come to your websites unless you market it.
There is also a whole area of Search Marketing expertise which involves how to efficiently pass your domain authority around your website so your key pages get to perform as well as possible. Link popularity dilutes with each level of link depth, so structuring a website is and important consideration as in that way your Domain Authority is targetted to the pages that you want to perform the best – ie your "money pages" or the pages that you wish to push the most.
Not all links pass Domain Authority, links can be dofollow which means they do pass authority or nofollow which means they don't. Sites that are open for public publishing typically use nofollow, so if you are creating content with the intention of using it to build links, make sure they sites you publish on such as directories are giving you dofollow links.
Link building has become increasingly expensive, its not uncommon for links to cost $300 or even as much as $1,000 from leading USA websites, and serious E-Commerce sites need to be planning for a budget of £10-£15K monthly. There are ways to build high quality links for free or low costs, but these take time and often unless the links are from very strong sites, the results are disappointing.
Links need to be built consistently, as part of the Google algorithm is based on link velocity the concept being that as site that is consistently bulding links is more interesting and worthy of higher rankings than a site that previously had a lot of links but is now loosing them at a steady rate, and is therefore yesterdays story.
Domain Authority and its importance for SEO
You can get good results by pitching to journalists directly who are looking for stories and in exchange for an interview or a quote can earn you a link from a very high profile publication including the BBC and places such as the Huffington Post, but to get into these places is not easy and often you are better using a professional marketing company to do the work for you.

A good approach is to use a tool such as ahrefs.com or Moz.com as both of these allow you to study your competitors and your own site and get a good understanding of where their links come from and how active they are on a regular basis. In the ahrefs example shown here, the site has a rank of 813,411 which means its that place in their database of sites with backlinks. The domain has a DR (Ahrefs version of Domain Authority) of 47 which is a result of having 6,1K backlinks from 656 unique domain names. The site in this example is Reporting Accounts which offers news and insights into more than 4.9 million UK companies.
The number of referring domain names is important, as its a barrier to entry in this market, it is far easier to acquire a lot of links from a single domain, for example another one you own, than from 100's or 1,000's of unrelated domain names.
So there you have it, an overview of Domain Authority if you would like to speak to one of our team about Search Marketing or recruiting an FD who is familar with this area then reach out to us today.
If you need a Finance Director who is also a Search marketing expert/guru then you will find they are very thin on the ground! In any event I am more than happy to share my knowledge and advice with partners and employers.
If you have read this blog and are interested in recruiting an FD who has this level of Search Marketing knowledge, then reach out to us today we have specialists E-Commerce FD's available.
Neil Patel is one of the best known and regarded SEO professionals around.